Professional solutions for your commercial property in Atlanta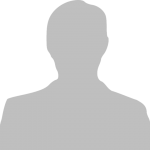 Creightton
"Marc negotiates our lease agreements for us and has delivered exceptional performance, both in terms of beneficial lease terms as well as securing rents at higher levels than our neighboring properties. Since Marc has been our prop. manager, we have experienced 100% tenant occupation."
JOE A. CREIGHTON
SECO Architectural Systems, Inc. Duncan
"Marc of Tenant Science is wonderful to work with professional, prompt with regards to follow up on any questions we might have. The manner in which he does his work in promoting the image of the company and ensuring the provision of best client/customer services to potential tenants is applauded. Tenant Science keep up the good work! Outstanding Experience..."
Satisfied Client
SHARE YOUR COMMERCIAL PROPERTY NEEDS WITH US
Looking for a helping hand with your property?
Learn how to boost your earnings: (404) 692-0000