Commercial Property Management in Duluth, Georgia
Duluth, Georgia is a large suburb with a current population of approximately 30,000 residents. This community sits just 30 miles north of downtown Atlanta and is home to a large assortment of different businesses. Once a vibrant railroad town, today Duluth is better known for its world class medical facilities, great public amenities, and strong local schools. Forbes even recognized the city in 2009 as one of the best places to move in the United States.
For much of the 20th century, Duluth remained a largely rural area in Gwinnett County. This has been slowly changing over the past few decades, with more businesses moving their operations to the community. Naturally, this economic growth has also sparked population growth, making Duluth a vibrant place to live and work. A number of prominent brands have operations in the city, including well-known names like AGCO Corporation and Rockwell Collins.
Purchasing Commercial Property in Duluth, GA
As Duluth has seen its economy flourish, the need for new industrial and commercial spaces has risen. Duluth has historically had relatively inexpensive real estate, but the changing nature of this suburb has boosted the current value of such investments.
Many investors hoping to capitalize on the evolution of Duluth have purchased commercial rentals in the city. Of course, turning a commercial purchase into a stable investment is no simple feat. New landlords are often surprised by the vast number of responsibilities associated with maintaining a commercial space. From finding great tenants to keeping maintenance in check, handling monthly accounting needs and more, commercial property management is no laughing matter.
Working with a Duluth Commercial Property Management Firm
Whether you currently own commercial rentals in Duluth, GA or you're considering investing in the area, it's important to find a partner who can help you meet your investment goals. Why not consider working with the talented team at Tenant Science? We've been helping local landlords to get more out of their commercial properties for over 20 years.
Unlike some managers who take a "one-size-fits-all" approach to commercial management, we've developed careful management strategies that incorporate the latest technology. These strategies were designed to ensure our clients earn the maximum rental dollar for their units, all while protecting the longterm health of the property. Isn't it time you learned what you could achieve with a professional partner at your side?
Call us today to schedule a free consultation: (404) 692-0000
Professional solutions for your commercial property in Atlanta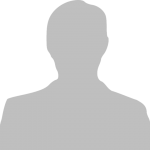 Creightton
"Marc negotiates our lease agreements for us and has delivered exceptional performance, both in terms of beneficial lease terms as well as securing rents at higher levels than our neighboring properties. Since Marc has been our prop. manager, we have experienced 100% tenant occupation."
JOE A. CREIGHTON
SECO Architectural Systems, Inc. Duncan
"Marc of Tenant Science is wonderful to work with professional, prompt with regards to follow up on any questions we might have. The manner in which he does his work in promoting the image of the company and ensuring the provision of best client/customer services to potential tenants is applauded. Tenant Science keep up the good work! Outstanding Experience..."
Satisfied Client
Atlanta's Commercial Property Experts
We know Metro Atlanta. We know commercial real estate.
As a commercial property owner in the Atlanta area, you understand how important it is to constantly monitor your real estate investment. Entrusting someone else with the ongoing management of your property is no small decision. From finding the right tenants for the space to keeping on top of maintenance, billing, and even evictions, your property manager needs to have the right combination of expertise, experience, and commitment to the job.
At Tenant Science, our goal is to provide the best management experience possible for our local clients. Unlike some of the bigger players who might treat you like just a number in the crowd, we strive to offer personalized service to help you meet your financial goals. Whether you own a single commercial space or you're juggling a portfolio of properties across Metro Atlanta, we're ready to help you maximize your performance and earnings.
SHARE YOUR COMMERCIAL PROPERTY NEEDS WITH US
Looking for a helping hand with your property?
Learn how to boost your earnings: (404) 692-0000