Buckhead Commercial Property Management
Buckhead sits in the northern portion of the city of Atlanta, and is well known for the wealth of commercial activity that takes place within the area's limits. Once home to sprawling country estates, modern day Buckhead is a popular destination for entertainment seekers in Atlanta, thanks to the neighborhood's large assortment of restaurants and shopping centers. In fact, Lenox Square, a Buckhead institution, was one of the first shopping malls in the United States.
While often thought of as a neighborhood in its own right, there are actually 43 distinct neighborhoods within the Buckhead area. These include places like Historic Brookhaven, Lindbergh, and Paces.
Discover the Excitement of Buckhead, Atlanta
Buckhead has undergone a renaissance in the new millennium. The city of Atlanta has invested heavily in infrastructure to make the area appealing to new residents and businesses, while several community-driven initiatives have helped redefine the atmosphere of the area's streets.
While Buckhead's diversified economy branches across several different sectors, the area is notable for its strong retail presence. With over 1,500 retail units in Buckhead, the district generates over $2.6 billion annually. Noteworthy commercial developments include Buckhead Atlanta and Phipps Plaza, along with the aforementioned Lenox Square. A smattering of upscale boutiques and independent retailers can also be found throughout the surrounding region, further boosting Buckhead's position as Atlanta's retail mecca.
Investing in Buckhead Commercial Properties
If you're considering investing in Buckhead commercial property, it's important to understand the numerous responsibilities associated with real estate ownership. Finding a commercial tenant for your Atlanta space is a chief concern, as is engaging in negotiations with interested tenants. It's also important to make maintenance and upkeep of your property a priority, to protect the longterm health of your real estate investment.
Most property owners ultimately find working with a Buckhead commercial property management firm to be the easiest way to ensure healthy financial returns. With the right manager on your side, it's easy to get the most out of your real estate investment.
Working with Tenant Science in Buckhead
You don't need just any Buckhead commercial property management firm; you need a manager with a proven track record of success. Over the course of our twenty year history, we've helped countless landlords to solidify their real estate holdings. We use powerful technology to stay efficient, and we've developed effective management techniques to ensure your property delivers great results, month after month.
Learn more about how we can help you earn more money: (404) 692-0000
Professional solutions for your commercial property in Atlanta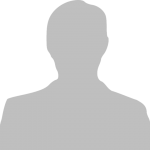 Creightton
"Marc negotiates our lease agreements for us and has delivered exceptional performance, both in terms of beneficial lease terms as well as securing rents at higher levels than our neighboring properties. Since Marc has been our prop. manager, we have experienced 100% tenant occupation."
JOE A. CREIGHTON
SECO Architectural Systems, Inc. Duncan
"Marc of Tenant Science is wonderful to work with professional, prompt with regards to follow up on any questions we might have. The manner in which he does his work in promoting the image of the company and ensuring the provision of best client/customer services to potential tenants is applauded. Tenant Science keep up the good work! Outstanding Experience..."
Satisfied Client
Atlanta's Commercial Property Experts
We know Metro Atlanta. We know commercial real estate.
As a commercial property owner in the Atlanta area, you understand how important it is to constantly monitor your real estate investment. Entrusting someone else with the ongoing management of your property is no small decision. From finding the right tenants for the space to keeping on top of maintenance, billing, and even evictions, your property manager needs to have the right combination of expertise, experience, and commitment to the job.
At Tenant Science, our goal is to provide the best management experience possible for our local clients. Unlike some of the bigger players who might treat you like just a number in the crowd, we strive to offer personalized service to help you meet your financial goals. Whether you own a single commercial space or you're juggling a portfolio of properties across Metro Atlanta, we're ready to help you maximize your performance and earnings.
SHARE YOUR COMMERCIAL PROPERTY NEEDS WITH US
Looking for a helping hand with your property?
Learn how to boost your earnings: (404) 692-0000